Download!
Free trial version for 30 days!
Frequently Asked Questions
1. Is there a requirement to be on-line during survey calculations?
No. All calculations are available in off-line mode as well as in on-line mode.
2. Is there a requirement to have a full set of ship's data ready before starting any survey?
No. You can start any survey in any operational mode and fill up the minimal required data to perform the calculation requested, the application will inform you about all requested data.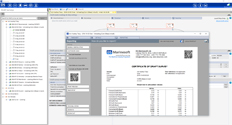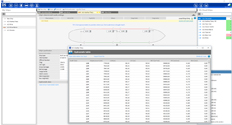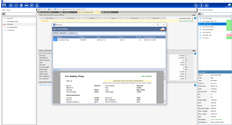 3. When I have to be connected to network (on-line mode)?
You have to be on-line: during user account creating, license extending (license key submitting) and when you like to upload or download a data to/from DS Cloud.
4. Is there a possibility for multi license purchase with some discount?
Yes. In this case please contact us directly via e-mail (info@draftsurvey.org).
5. Is there any help or operational manual?
Yes. Complete instructions and help topics will be implemented inside the DoSurvey!. You can access it via life-buoy button with question mark which are used often. *not available now
6. When I will receive the license key?
License key(s) are shipped automatically after purchase completion. You will receive the valid license key to your mail box. In case of any discrepancy, please do not hesitate to contact us directly via e-mail.
7. How to use the license key?
You have to run the DoSurvey! application in on-line mode. There is a menu button (in blue ribbon) with shopping cart icon, press it. The dialog box with simple procedure will appear, follow it.