SJCAM Windows PC Software

- application for Windows PC -
Description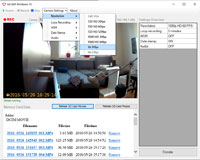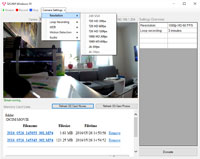 ClickOnce application for remote control of SJCAM Cameras with WiFi.
Compatible with SJCAM 4000, 5000 which have the WiFi function.
The application is freeware. Please, do not modify it.

Available Functions:

-> Live stream function
-> Stop stream function
-> Recording function
-> Stop recording function
-> Browsing movies on memory card
-> Downloading movies from SD card
-> Removing movies from SD card
-> Camera settings functions


Installation & Download
Follow the link below, you will be redirected to page where the application is published:
Installation page!
Installation notes
The application is click-once type. You can instal it directly using the page button.
The SETUP file will be downloaded. Run this file in order to start up the ClickOnce installation.
There will be some security related warnings. You can jump it over.
Application is always checking for new version updates on start up when you are
connected to network. For more information read the Microsoft ClickOnce application description here.
Donate the application
If you like it and use it you can donate us.
The donation will push us to make more functions available.

Feedback
Created by DS-Marinesoft Ltd. | www.draftsurvey.org | info@draftsurvey.org | Czech republic | 2016